Welcome to Planned Perfectly!
Award Winning and Nationally Recognized Wedding & Event Planners
Planned Perfectly Wedding & Events is your full-service wedding and event planning agency. We specialize in executing flawless New England Events.
Leslie & the Planned Perfectly team work tirelessly to create romantic Boston Weddings, meaningful Military Weddings, and Creative Corporate & Non-Profit Events. With a helpful and professional team, you can rest assured your event will be spectacular.
In addition to event planning, we also offer assistance with budget development, entertainment, invitations, floral design, lighting, photographers, videographers, gifts and first class transportation. We also provide on-site assistance, coordination and management for the day of your event.
The Planned Perfectly team was named one of the Top 5 Amazing Day-Of Wedding Planners by Boston Magazine! See our portfolio for more of our work with weddings & events. We are ready to make your event a success!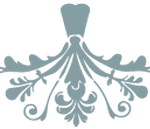 Our Services
Planning a wedding is a very exciting and creative process but we all know how it can quickly turn into a stressful nightmare if you have to navigate every detail alone.
How do you prevent the stress and enjoy the process? Trust an experienced professional to coordinate your event and execute every detail to perfection! Planned Perfectly Weddings & Events specializes in crafting beautiful events that run smoothly from start to finish, allowing you to enjoy every moment!


Planned Perfectly is ready to bring you the wedding day you've always imagined – minus the time consuming hassle and confusion!
Whether you need a Full Service Package designed to cover every aspect of your wedding day down to the tiniest detail, a Day-Of Wedding Coordinator to bring it all together, or something in between, Leslie and her team will be there for you.

Military Wedding Packages
Military families have such a special place in our hearts. As the daughter of a US Army Sergeant and the wife of a disabled veteran, Leslie understands firsthand what it means to be a part of a proud military family.
We are honored and excited to be the first to offer discounts exclusively to the active duty and veteran members of the United States Armed Forces.
We also partner with a diverse team of local vendors who also offer incredible discounts on their services as part of the Planned Perfectly Exclusive Military Package.

Producing extraordinary events for your brand and business is important work! Planned Perfectly can help distinguish your brand and create a memorable event for your guests. Whether it's an annual meeting, conference, milestone celebration, trade show, or holiday party, our Corporate services are designed for the company that wants to pull off an event that the guests can't stop talking about!

Special Events
We love any excuse to celebrate! From a casual cocktail party, to a high-energy bar mitzvah, to a weekend of wedding celebrations, we can design an event that is inspired, memorable, and a spot-on reflection of who you are. Your job is simply to have a blast and enjoy your party!
I cannot say enough about Leslie, Chelsey and Erin. They were absolutely wonderful the day of our wedding and we didn't have to worry about a thing. They went above, beyond and back for us on our special day. 
~ Kerri & Billy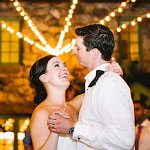 "We can't thank Planned Perfectly enough for helping to make our wedding day truly a dream come true. We would recommend them to everyone! They are amazing at what they do and an absolute must-have when planning a wedding!"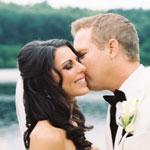 "My decision to hire Planned Perfectly as a "day of" planner was hands down the best money spent at our wedding! Even if you plan a lot of the wedding details yourself, Leslie and her team will make sure those details come together in the end so that all you have to worry about is getting married!"

Complimentary Initial Consultation
Let's discuss how Planned Perfectly can make your event special and stress-free.