Gina & Mike - 11/5/22
After many months of planning and preparing for this day, I knew I could not execute it on my own. Thank god for Leslie and her team! Leslie came in about a month and a half before the wedding to be my coordinator. She listened to my vision, organized templates for me, created a beautiful set-up, built a timeline and executed the day to perfection. My family and I could not stop talking about how the day would not have run so smooth if it wasn't for her. She pays close attention to details and seamlessly moved through the day with no look of stress on her face. As a bride, I had no sense of time. Leslie made sure to keep everyone on track, notifying me of how much time I had for each part. I could not have done it without her. If I could go back in time, I would have hired her to plan the entire wedding because she's that good!
Dahiana & Samir - 9/30/22
Leslie is worth every penny. She not only was incredibly helpful, insightful and supportive throughout our planning process and in our monthly meetings, but she helped us find an amazing DJ entertainment company, gave us incredible advice, and made sure everything was absolutely perfect the day of. Also, I have a little sis who is my best friend. She has special needs and Leslie handled her anxiety beautifully – you wouldn't have been able to tell. The day was phenomenal and numerous people pulled us aside to say that without exaggeration it was their favorite wedding they'd been to. We BOTH would recommend her over and over again. Look no further – Leslie is incredible.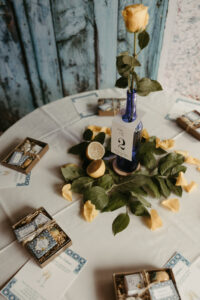 Allison & Sabino - 9/26/21
I met Leslie, the owner, many years ago and made sure to make a mental note of her wedding planning business for when my special day came. Sure enough, my now husband and I, had just cancelled our 02/2021 wedding due to COVID-19 and were feeling lost and overwhelmed. I immediately set up a meeting with Leslie and planned a WHOLE wedding in, I kid you not, FOUR months. Leslie is amazing. We had our wedding on 09.26.21. We have not received photos yet but will be sure to hopefully upload some to this review later on!
Leslie helped everywhere from finding rehearsal dinner spot, florist, venue, and of course the actual rehearsal and day of plus much more. We would of never ever found our dream venue location and more without Leslie. I'm telling y'all, she's got CONNECTIONS. I could text or call her anytime with the craziest questions and she wouldn't even flinch. Our final meeting, we walked out of there so confident because we trusted Leslie wholeheartedly. Our day was the most special and LEAST stressful thanks to her. She truly covers all her bases and will take care of things that you never even think to cross your mind. Do yourself a favor and reach out to Leslie and her team IMMEDIATELY after engagement. She will make the planning process fool proof and ENJOYABLE. I jokingly said to my now husband that we will most definitely work with Leslie for our vow renewal ceremony after only being married 3 weeks LOL. Also,, shout out to Janice, Leslie's assistant, for the behind the scenes work the day of! Thank you Leslie @ Planned Perfectly!!!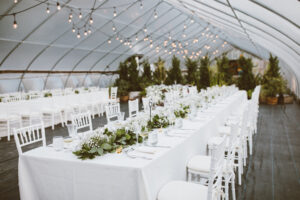 Angela & Chuck - 6/26/21
If I could give Leslie ten stars, I would have! We unexpectedly had to hire a day-of coordinator for our wedding under two months before the wedding and I cannot explain the weight lifted once we hired her. She immediately toured our venue, reached out to all of our vendors, and scheduled a meeting to go over every detail. Leslie and her sidekick, Janice, made our wedding vision a reality and we didn't worry about a thing. She doesn't mess around!! If you want the week leading up to your wedding to be stress-free, and you want to spend the day of your wedding relaxed, getting ready and sipping champagne and worrying about NOTHING, hire Leslie. Like now.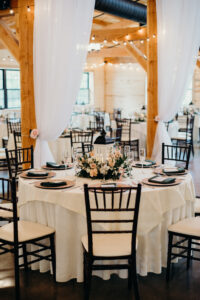 Kristine
Leslie and her assistant were an absolute god send the day of my wedding. Leslie made sure everything ran smoothly and on time. Her assistant was extremely helpful at the venue setting up for our guests while Leslie stayed with the bridal party. Leading up to the wedding, Leslie was in touch with the vendors and was my point person for that day, which took so much stress off of me, I was able to enjoy every minute of the day!
Alicia R.
Leslie was amazing!!! If it wasn't for her and her husband our wedding would have crashed and burned due to the venue having communication issues between departments. Leslie went above and beyond before the day to help me find vendors and plan for the big day. The day of, she was my rock if it wasn't for her I would have fallen apart, she even helped me get into my dress. I recommend her whole heartedly and can't thank her enough for everything she did for my husband and I.
Melissa & Matt
Leslie and her team at Planned Perfectly Weddings were nothing short of perfection in helping us plan our wedding day. When we got engaged, we both agreed that our wedding day and the planning for it would be enjoyable and stress free. Leslie helped to ensure just that. From vendor selection, contract reviewing, timeline creation and all the details inbetween, the Planned Perfectly team was extremely helpful and supportive. Leslie was always there to answer my random questions through text and emails. When I ran into a problem with my dress, Leslie was right there to help, and it was her phone call to the owner of the dress shop that helped fix everything. As our day approached Leslie and her staff new every detail of our day way in advance. She created our day-of timeline which took all of the stress and responsibility off of us. Fast forward to our wedding day. The weather was perfect and so was every aspect of the event. Everything went so smoothly. We look back and have both said numerous times, it was the "Best Day Ever". Because of Leslie we were able to enjoy every aspect of our wedding. From getting ready, our first look, the ceremony, eating ALL of the hors-d'oeuvres, our full meals and desserts to dancing the night away. We had not a care in the world and were able to focus on what a wedding day is all about, our love for one and other.
We can't thank Planned Perfectly enough for helping to make our wedding day truly a dream come true.
We would recommend them to everyone! They are amazing at what they do and an absolute must-have when planning a wedding!
Rachel & David
From beginning to end Leslie was by my side helping me with the details of my wedding. She assisted me with finalizing vendors and reached out to everyone so I wouldn't have to. That was honestly a huge weight off my shoulders. =)
She was easy to contact and communicate with. She answered any and all my questions without hesitation.
She arrived early on the day of the wedding and catered to all my needs. She kept me VERY calm and collected the day of the wedding. Everything was exactly how I wanted it. I'm pretty picky and she did EVERYTHING right! I would recommend her in a heartbeat!
Looking forward to using her in the future for other events!
Elysha & Morgan
My decision to hire Planned Perfectly as a "day of" planner was hands down the best money spent at our wedding! Even if you plan a lot of the wedding details yourself, Leslie and her team will make sure those details come together in the end so that all you have to worry about is getting married!
Leslie went above and beyond to spend as much time as needed discussing timelines, vendor contracts, ceremony and reception arrangements, and gave me A LOT of advice that you won't find in any wedding planning books! On our big day, Leslie and her assistants arrived at the hotel equipped with everything from first aid kits to sewing kits in order to get everyone dressed and out the door on time! They even handled a few last minute change requests for our vendors, organized the entire bridal party for photos, orchestrated the ceremony, and set-up for our reception while overseeing all of the vendors onsite.
Leslie's assistants, Erin and Chelsey, were incredibly sweet and very easy to work with, and most importantly, they know how to take initiative to make something happen! Knowing they were there by our side meant we never felt stressed, overwhelmed or worried that anyone or anything wouldn't be at the right place at the right time. Planned Perfectly's "day of" service is worth every penny! …and unlike most wedding vendors, there are no surprise costs, and they don't nickel and dime you for every little task they take on. It's clear that the Planned Perfectly team is in the wedding business because they love what they do and take pride in doing everything they can to make sure your wedding day is perfect!
Jena & Mike
Details, details, the details. Planned Perfectly exceeded my expectations for their Day of Coordination package. They were very attentive in our meetings, from dress fittings to rehearsal. They were organized, and they took care of the smallest details on the day of, down to getting my personal belongings back to our hotel suite.
If you think you are organized enough to not need a planner, even for the day of coordination? You're wrong. Best wedding decision and money spent for the peace of mind. The stresses and uncertainties of planning a wedding were all alleviated after that first meeting with Leslie. She took her time meeting with my fiance and I to go over our vision & expectations. She was very thorough in getting as much information on where I was in my planning. Additionally she didn't make me feel like a freak when I took out my wedding binder and very detailed spreadsheets. Despite all my organization, Leslie was able to pinpoint details I had missed or not given thought to.
Leslie and her team are very direct, and thoughtful. They were well prepared for plan B, or even a plan C. I was very happy to hand the reigns over to them on the day of the wedding and give them the power to make all executive decisions. To truly enjoy the day, you have to be in the moment, and I was able to thanks to these very capable women.
The day of the wedding, Planned Perfectly executed our DIY Carnival themed wedding as promised. They took all of the small bumps in the days preparations in stride. My venue had a short set up time, and I had loads of DIY decorations. Not to mention poor Erin had to deal with swarming & stinging bees occupying our ceremony site. Despite all these difficulties, Planned Perfectly were calm and had it under control. I was 1000% confident in their abilities to manage any "crises". Ultimately, the day was beautiful. Our guests were happy, we were happy and I pat myself on the back for choosing Planned Perfectly for executing my vision. Looking back if I could have redone it all, I would have had Leslie help me plan the entire wedding, as opposed to just the Day Of Coordination. It pays to have help and I have a whole new appreciation for what Leslie and her team does.
Faith & Chris
Leslie (the owner of Planned Perfectly) and her crew made our wedding day great. She was always there for me to chat with about the wedding, which made my husband happy as he likely did not want to chat with me about flowers or wedding dress options for hours. She came to every appointment I asked her to attend with me and she provided me great insight into who to use and what to pay for those services.
The wedding process is overwhelming so it was great having a pro guide you through. Erin, another amazing staff member, even made sure to show my bridal party how to hold the bouquet (I had no idea there was a special way). On the day of the wedding Leslie and Erin were there by my side averting disaster at every point. If I said something was wrong, within minutes she would be on the phone fixing any complaints I had. She even wore my veil outside for a few minutes to make sure it wasn't going to blow around too much in the wind!
Thanks to Planned Perfectly my husband and I got to spend our perfect wedding day with our guests having fun rather than worrying about all the details that went into making our wedding day perfect.
Kerri & Billy
I cannot say enough about Leslie, Chelsey and Erin. They were absolutely wonderful the day of our wedding and we didn't have to worry about a thing. They went above, beyond and back for us on our special day. Let me explain, we were married on the beach in Salisbury on June 29, 2012, at our beach house and we held our reception at the Seaglass. Two locations can be pretty tough, especially because we decided to have hor dourves at the beach house and cater it ourselves. They set up our ceremony area and catered area, help prepare the hot food items, made sure everything at the hall was set-up, guided us through the ceremony, brought all of our belongings back to our beach house from the reception site and even took our dogs out during the reception!
Leslie at Planned Perfectly has a wealth of knowledge when it comes to wedding planning. She guided us through all of our vendors and gave us some great money-saving information. She has a quiet calmness about her during the event, that put us all at ease. Chelsey and Erin were just as wonderful. They were professional, patient and kind. I have to say, they all treated our wedding as if it was their own. It was an amazing day and I am thankful to Leslie and her team for helping make it so special!
Cathy & Jeff
Leslie and Erin were fantastic! I initially wasn't sure that I needed a day-of-coordinator, but all of my married friends advised that I get one. I hired Leslie 3 months before my wedding, and I wish that I had hired her much sooner. She did so much more than day-of coordination. Leslie met me several times before wedding day and helped me iron out all of my details. On wedding day, Leslie and Erin were indispensable! They seemed to be everywhere. The wedding went off without a hitch and I had zero stress related to coordination and planning. I highly recommend Planned Perfectly. They made the whole wedding so fun and stress free. They were the best!
Krista & Rob
Planned Perfectly Wedding & Event Planning was an asset to my wedding. I cannot have asked for a more professional, organized, resourceful, caring and friendly team! From first meeting Leslie Cregg, my husband and I were beyond impressed with her talents and services. She gave us great ideas to help with the budget and to add special touches to our wedding day. Leslie was prompt in returning phone calls, emails and text messages. She provided great vendors and also coordinated with our other vendors for a seamless wedding day. She came to many of my appointments to insure the wedding day was flawless. Leslie gave great guidance on wedding etiquette and provided great advice on how to deal with the inevitable wedding drama!
Her fees are more than reasonable and she went above and beyond her contract. Leslie's help in her wedding rehearsal was extremely beneficial and after leaving the church, everyone knew where and when to be and what to do – exactly what we needed with all the many logistics of the day. On my wedding day, Leslie was always nearby and was constantly helping and managing the schedule, transportation and photography sessions. I must also compliment Erin Benoit who set up all the details of the venue. Our venue was breathtaking! I highly recommend Planned Perfectly Wedding & Event Planning for any new bride that needs direction during the hectic stressful process, or a bride that just needs assistance with the final details. Leslie and her team are experts on easing the worries of the bride and groom and making their day unforgettable.
Jenna & Jarrod
Four words to describe Leslie…ON TOP OF IT! I worried about NOTHING when I was in her hands! From start to finish She was WONDERFUL! She did all my shopping for decor, and other small random things I needed, she asked SO many questions about things I had NO idea I was supposed to even do. The day of services were UNREAL! Her, and her team took care of everything, including my bustle when my bridesmaid forgot how to do it (talk about good under pressure!) There were issues at my wedding that I found out AFTER my wedding because Leslie is so good at her job I never knew there was an issue! I think all you soon to be brides would be INSANE not to use Planned Perfectly! My friend, and bridesmaid who is getting married out in Cali even said " God I hope my planner is as good as yours!" Thank you a thousand times over to Leslie, and her wonderful team!!!
Danielle Thompson
I was very indecisive about hiring a wedding planner. I was a very detailed bride, and knew exactly how I wanted our big day to unfold! At the very end of planning, about 1-2 months before our wedding. I decided there was no way I could have a stress free, amazing day without knowing that someone as particular as me was there to hold it together! In comes Leslie!! She came to my home to meet with me, and we instantly hit it off. We ended up talking for hours about everything wedding! Within a few days she was emailing me timelines and contacted all my vendors, she attended my final meetings and within weeks understood my visions perfectly.
I wanted someone who I clicked with, extremely organized, professional and wasn't in my face telling me what and when to do it on my wedding day. Leslie and her team was flawless, she checked in to make sure I had everything I needed when we were getting our hair done, made sure the guys were on time. my family and myself were able to enjoy and take in the entire day without a second thought. I remember seeing Leslie swoop in and around like a wedding fairy throughout the night, as we said our goodbyes and thank you Leslie let us know her team took all of our belongings back to our hotel… when we got back our room was perfectly decorated with some special surprises 🙂 All in all, Leslie is the biggest bargain, no money could buy the peace of mind we had that day or the memories we'll treasure for a lifetime!
Cindy Sweet
Planned Perfectly is the best type of wedding insurance you could purchase. I hired Leslie from Planned Perfectly and her team initially to execute my vision of orange paper lanterns, my number one priority. I also liked the idea of having someone who cared just as much about my photo clothesline placement and birch bark bouquet holder as I did. Ultimately I hired a day of coordinator to ensure that all of the DIY projects I had been working on for two years looked just as I had envisioned.
The paper lanterns looked spectacular, every detail looked impeccable, however the most valuable services I got from Leslie & her team were those that I had not anticipated. She kept everyone stress free. We were ahead of schedule and I spent zero minutes of my day worrying about calling limos, cleaning the hotel room or making sure the guys knew where they needed to be. My bridesmaids, family and friends were able to sit back and relax throughout the entire day. We were in great hands.It was little details that I *may* have stressed out about otherwise that made her services invaluable.
​We had once incident that day that I didn't even know about until after the wedding. My mother-in-law sat in black tar on the trolley ride over to the ceremony. Needless to say she was heartbroken. Leslie to the rescue was able to pin up a layer of her dress in such a way that the tar stain was covered and the dress still looked beautiful. This is one of the many instances where a function manager just would not cut it to handle such a potential disaster. Thanks to Leslie, crisis averted.
She was a form of wedding insurance that I never even realized I had purchased until that day when she made sure every detail large and small fell into place. Having a stress free, enjoyable, day where you're able to soak in all of that wedding bliss is priceless. I can't tell you how much piece of mind is worth until you're in that day. Planned Perfectly's services were worth so much more than we paid. I couldn't recommend Leslie & her team enough.