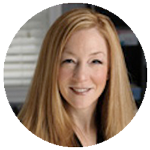 Leslie Cregg-Hyder, President
Leslie Cregg-Hyder has been planning unforgettable weddings & events for over seventeen years. With a passion for providing helpful, professional, and creative event planning, Leslie and Planned Perfectly Weddings & Events have garnered the respect and admiration of the New England Event Industry.
Planned Perfectly Weddings & Events takes a creative approach to craft stunning and memorable events for every client. From romantic and timeless designs to pulling together the perfect vendor team to make your wedding dreams come true, Leslie's expertise knows no boundaries. She is here to navigate every detail from perfecting your gown before you walk down the aisle to dancing the night away as newlyweds.
Leslie's career began with non-profit work and charitable events with organizations including the American Red Cross, The ALS Association, and It's My Heart – Boston. Leslie carries on her philanthropic mission by working as a Brand Ambassador to Brides Across America, a non-profit organization committed to gifting Military & First Responders with weddings and wedding gowns and is the Event Director for the Hidden Battles Foundation.
Leslie uses her expertise to create memorable weddings as well as corporate and non-profit events all over Massachusetts, Southern New Hampshire, and the Lakes Region.  She is certified in Event and Trade Show Management and sits on the Advisory Board for the Middlesex Community College.
When she is not executing flawless events, she is home in New Hampshire enjoying iced coffee and spending time with her family.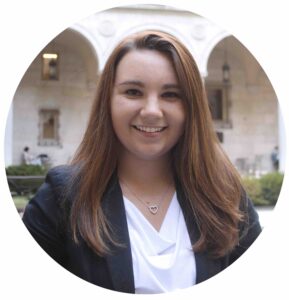 Janice Hurst, Event Coordinator
What is your favorite part of a wedding?
I love weddings in general, each one is so different from the last and they are all so personalized. But my absolute favorite part is the vows, especially if they are personalized. As the audience, we are given a small glimpse of the couples personalities and the love that is shared between the them.
What are you "must haves" to throw an amazing party?
Something that my husband and I ALWAYS go overboard with is food. I LOVE food. Apps, Dinner, Dessert, my name is written all over it. It's very hard to have a bad time on a happy stomach!
What inspired you to be an event planner?
I was working as a server on the Odyssey in Boston where there are often weddings. I loved setting up all the décor and seeing the couple's face's when they walk in and see their dreams come to life, it is the best feeling!
What do you do in your spare time?
I am always doing a DIY project! Whether it is a small piece of décor or creating a mudroom/laundry room out of an empty space in our house, I am always doing something with my hands.
Four words to describe Leslie…ON TOP OF IT! I worried about NOTHING when I was in her hands! From start to finish She was WONDERFUL! She did all my shopping for decor, and other small random things I needed, she asked SO many questions about things I had NO idea I was supposed to even do. The day of services were UNREAL! Her, and her team took care of everything, including my bustle when my bridesmaid forgot how to do it (talk about good under pressure!)
I hired Leslie 3 months before my wedding, and I wish that I had hired her much sooner. She did so much more than day-of coordination. Leslie met me several times before wedding day and helped me iron out all of my details. On wedding day, they seemed to be everywhere. The wedding went off without a hitch and I had zero stress related to coordination and planning. I highly recommend Planned Perfectly. They made the whole wedding so fun and stress free. They were the best!